Financial advisors today have innumerable challenges that they face in their daily practices. Much of the challenges involve maintaining relationships with clients and managing their expectations.
In this current age of hyper-personalized services, the consumer is looking for choices. Not to mention the other challenges that come up with a shift in the market.
Today, we're taking a look at the top five challenges financial advisors have to face.
Regulatory and compliance changes
According to a survey conducted by Nextwealth, 80% of financial advisors believe that their major hurdle is regulatory change and compliance burden. Around 50% believe it is the number one challenge for their business.
The major complaint is that regulation and compliance cost advisors and clients a lot of time and money. In today's same-day delivery world, these bottlenecks disengage customers from financial planning because of their lowered attention span and need for instant gratification.
Many advisors also feel that most clients are willing to miss out on important compliance information simply because they want to complete the paperwork. While it's not easy to stay apace with the shift in compliance rules and regulations, advisors have options for making sure their procedures are up-to-date.
Also read: A guide to discussing market volatility with Clients
2. Managing client expectations 
Organizations and advisors need to learn client psychology to succeed in this domain. Unlike managing a client's portfolio, working on their expectations is an entirely different ball game. Many clients have unrealistic expectations when it comes to interest rates and investment returns.
The best advisors focus on exhibiting how their services add more value to the client's portfolio.
An excellent way to ensure expectation management is to let your clients in on the long-term growth plan. Show them how their financial goals are being met year after year. They will be more likely to forge long-term relationships once they figure out how you have ensured their future despite market movements. 
3. Back-office administration and efficiency 
With the increasing cost of delivering advice, financial planners must focus on ramping up business efficiency. Around 32% of financial advisors that participated in the Nextwealth survey are most concerned with back-office efficiency.
If the back office is more efficient, financial advisors will get more time with their clients without spending their energy on paperwork.
Many advisors also complain about the need for back-office system upgrades and integration. One particular worry is rekeying data, which increases the risk of error for businesses. All of this makes it challenging to cut costs, which is why many financial advisors are looking to outsource their back-office work.
Back-office outsourcing takes care of their headache, speeds up processes, reduces costs, and allows them to create more time for their clients.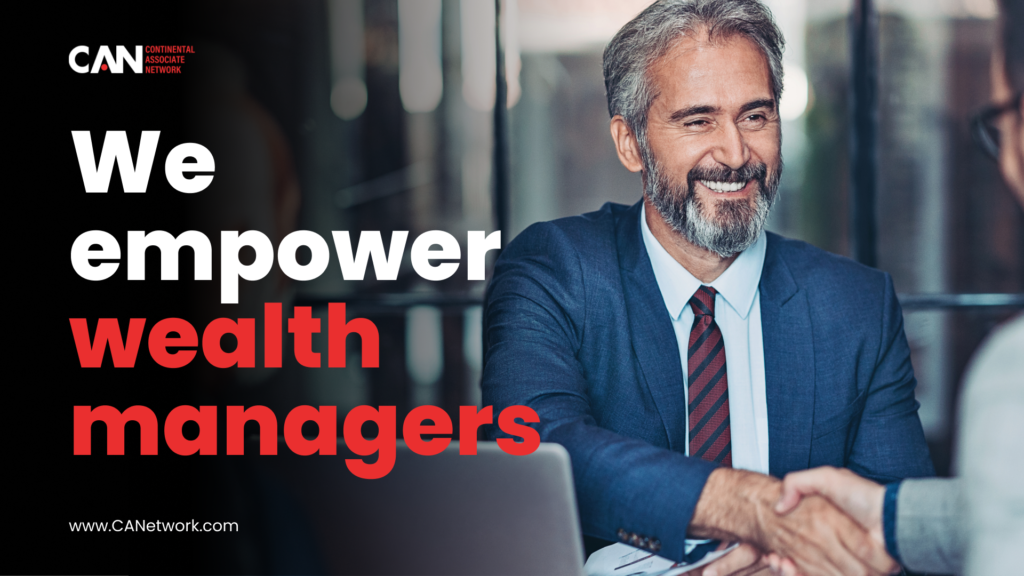 4. Embrace new ways of client outreach 
A CNBC article reported that 54% of their respondents feel better communicating with clients using technology. However, financial advisors are still falling short of integrating more tech into their processes.
With the help of new tools, one can easily automate tasks to get their hands free and then work more on their clients.
According to Evelyn Zohlen of the Financial Planning Association, she noticed a significant change in her business when she added video-conferencing with in-person meetings. As an advisor, Zohlen specifically focuses on serving high-net-worth individuals and helping them with life insurance.
She had always believed that her clients would find it much more comfortable to visit her in the office. However, that was not the case. Many of her clients who stay nearby also opted for virtual meetings because of how convenient they were.
New methods of client outreach do not have to be limited to just video-conferencing. The focus should be on making the experience seamless by using the tech that clients use most to deliver the information that will help them.  
Also Read: https://canetwork.com/importance-of-reskilling-for-financial-advisors-in-bfsi-industry/
5. Business management 
29% of financial advisors that participated in the Nextwealth survey also said that business management is one of the rising challenges in the financial planning industry.
Most financial planners have small to medium-sized businesses. It is, therefore, no surprise that they will face the same challenges as any other entrepreneur. The challenges of business management often depend on the size and maturity of businesses.
For example, smaller firms are more likely to struggle with succession planning, whereas larger firms need to focus more on hiring, training, and investment in technology.
Succession planning also came up pretty high on the list of sole financial advisors. Data reports that around 24% of single-person advisors said succession planning is one of their top three business challenges.
However, only 8% of advisors working in companies with five or more people considered it a significant worry task. 
These are the top five challenges that advisors are facing in their businesses today. If you, too, are trying to remove the reasons that hold your financial advisory business back, then get in touch with us.
CAN is a global association for financial advisors looking to serve high net-worth clients. With close to 60 carriers worldwide and a network of 350+ advisors, it provides bespoke life insurance solutions, estate planning, legacy planning, and a lot more.
Book a consultation now to find out more!