Even today, a lot of financial advisors are not very adept at hosting webinars. For the most part, the industry has relied on traditional marketing practices to gain new prospects. Digital marketing featured very little in their strategy, even as a supplementary plan.
The blogs highlight the need for the webinar and how to host a successful webinar.
Why webinars?
A common misconception exists that webinars are nothing more than instructional content used by employers and institutions for training and upgradation purposes. But in reality, webinars can be used by all kinds of professionals, especially financial advisors. One example of their utility to advisors would be using the medium to conduct informative online events specifically tailor-made for their target audiences. Since this medium increases credibility, financial advisers can turn it into the most effective lead generation source.
At the crux of it, webinars are an educational business event targeted at those in your community who stand to benefit from the information. An ideal webinar should be informative and value-adding for the people attending it. However, you can shape webinars into more interactive sessions that require greater audience participation in some cases. On-demand webinars, on the other hand, are conducted on topics requested by attendees.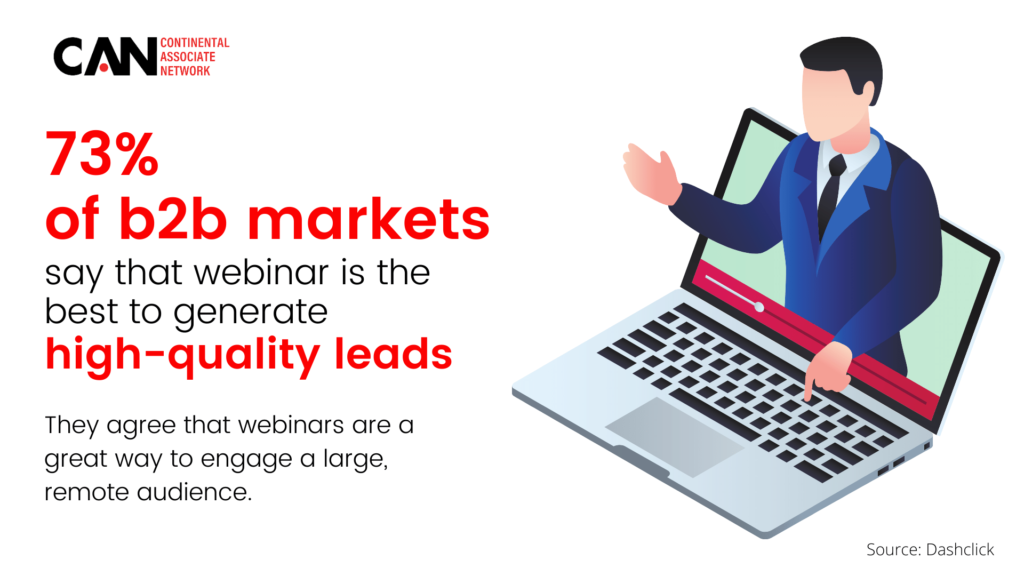 Picking the correct webinar format
Simply put, webinars can be used as an online presentation in video form. This is a more efficient alternative to verbal presentations where clients only process the information they hear. It is a well-known fact that our minds process images and visuals almost 60,000 times faster than plain text.
Make sure you are well-prepared with a PowerPoint presentation for your information divided into clean and concise slides. Also, do not forget to add interactive elements like polls, data, and questions for your audience to participate or ponder on.
Alternatively, if you have less time to spare, you can pre-record your webinars and then schedule them on a specific date or time. But make sure that there are tools to allow the attendees to ask follow-up questions and get in touch with you after the event.
Picking the topic for your webinar
One of the crucial answers for how to host a successful webinar is deciding on the subject matter of the webinar, which becomes exceptionally vital. It can help you attract a more extensive audience base and increase your chances of more qualified leads if done right.
Here are a few simple questions to help you out:
Who are your ideal types of clients?
What are their main financial problems?
Why should they select your service?
What is the value you add to their lives?
Finally, what is your offer?
If you are still in doubt, pick a financial pain point that affects a large chunk of people who can become your clients. A targeted webinar topic separates you from the larger herds and increases your chances of target audience attendance.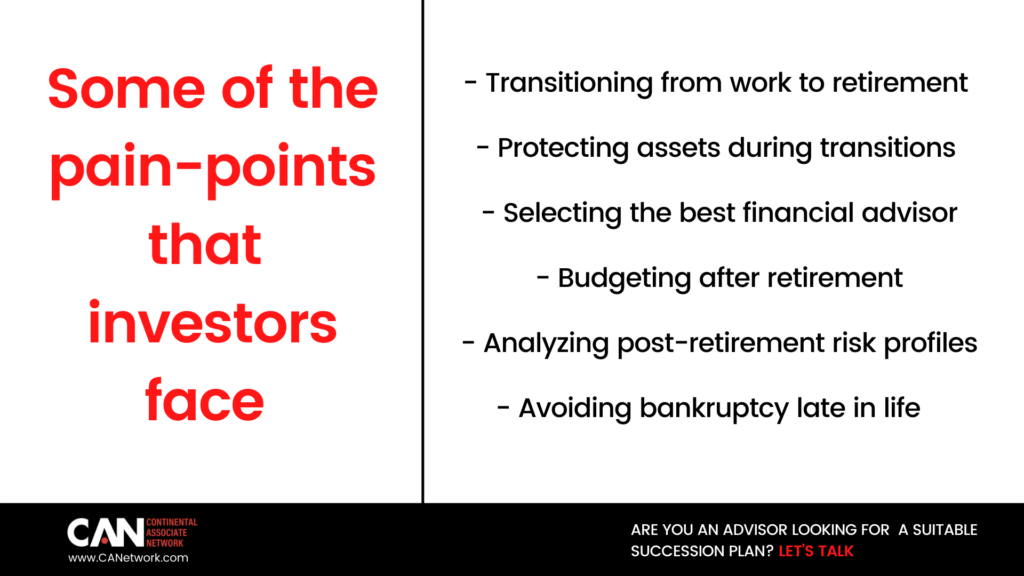 Ensuring more registrations and attendance
The hardest part of hosting a webinar can be getting people to register and attend the online event. There are several ways in which you can highlight an upcoming webinar.
On your website home page
On your social media platforms
Through drip emails
Paid advertising
Newsletters
Social media groups
LinkedIn & Facebook event
You should also reach out to those on your contact list and inform them about the upcoming webinar, asking them to join. Also, start your registration campaign at least a month or more ahead of time to gain enough traction on the event and allow people to schedule their time around it.
Remember, not all who register for the event will show up. So, transmit email confirmations to all who register. Ideally, this mail should redirect attendees to a landing page that holds the webinar's key features and talking points. Schedule a follow-up email a week before the event to remind people of the event.
Engaging audience to stay on the webinar.
Most webinars lose their audience within the first half of the duration because attendees feel they are not gaining enough value.
Steer clear from any sales pitch and keep marching forward with your original subject matter. This way, your attendees feel that they are getting the value they came to the webinar. Also, use simple layman language to host your webinar and do not delve much into financial advisory jargon, as that can leave the audience perplexed.
Host your webinar with the right software
Sign up for a webinar hosting software that has the following features to give your attendees a pleasant experience:
Zoom has all of the above features and includes other options like raised hand tool, which allows the audience to let the host know that they have a query. If you are hosting a live event, allot time for feedback and questions at the end.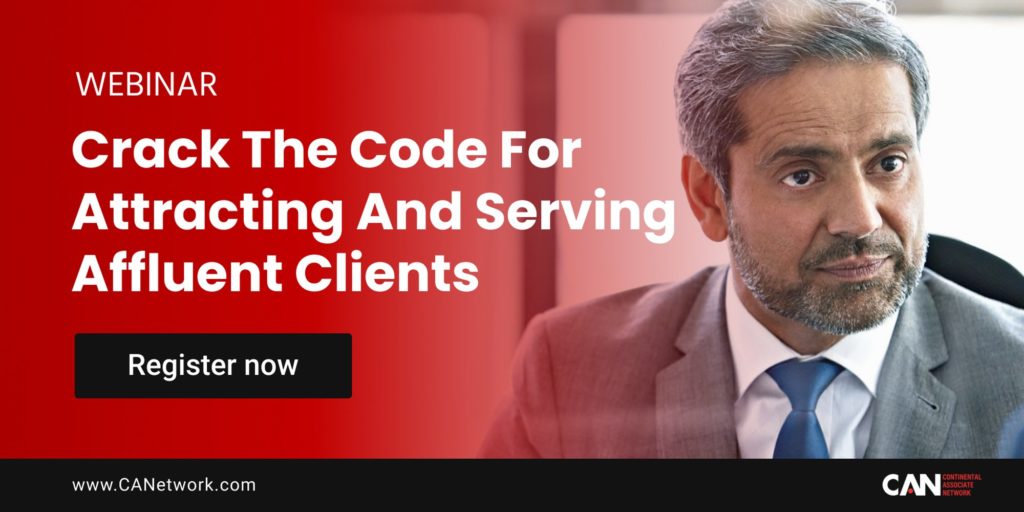 What must every good webinar on financial advice have?
One or more credible speaker
Latest research and essential tips
Q&A session with industry experts
Hidden risks and red flags
The higher expectations you set, the more your audience has something to look forward to in the next session.
Finally, do not forget to follow up.
The best webinars end with a direct call-to-action like scheduling a meeting or consultation.
Encourage your attendees to get in touch with you for any reason about the webinar's contents or the services you offer as a financial advisor.
Also, if you have new features, like services, newsletters, or upcoming webinars, then do not forget to mention them in the end. This way, you can create two-way communication with your target audience and convert them from prospects to revenue-generating clients. Here are some tips on how you can host a successful webinar.
If you want more help to grow your financial advisory business or offer the best life insurance and legacy planning solutions, then get in touch with us at CAN.
Schedule a one-on-one consultation with us, and we can help you offer nothing but the best bespoke life insurance solutions for your HNW and UHNW clients.