When it comes to selling insurance, high-net-worth clients are considered the Holy Grail by financial advisors. While this lucrative market largely remains unknown to most, it is what can make the difference in a financial advisor's annual income and overall lifestyle.
To facilitate this growth, we will look at what works when selling insurance to high-net-worth clients. But before we move on to the strategies, let's take a look at some of the reasons why you should pursue HNI clients.
Reasons to sell insurance to HNI clients:
More income: It is a well-accepted fact that small cases are best for survival in the financial advisory industry. However, if you want to become more affluent, you have to focus on the high net-worth issues. According to statistics, HNI clients make only 6-10% of an advisor's clientele; but they create close to 30% of their total income.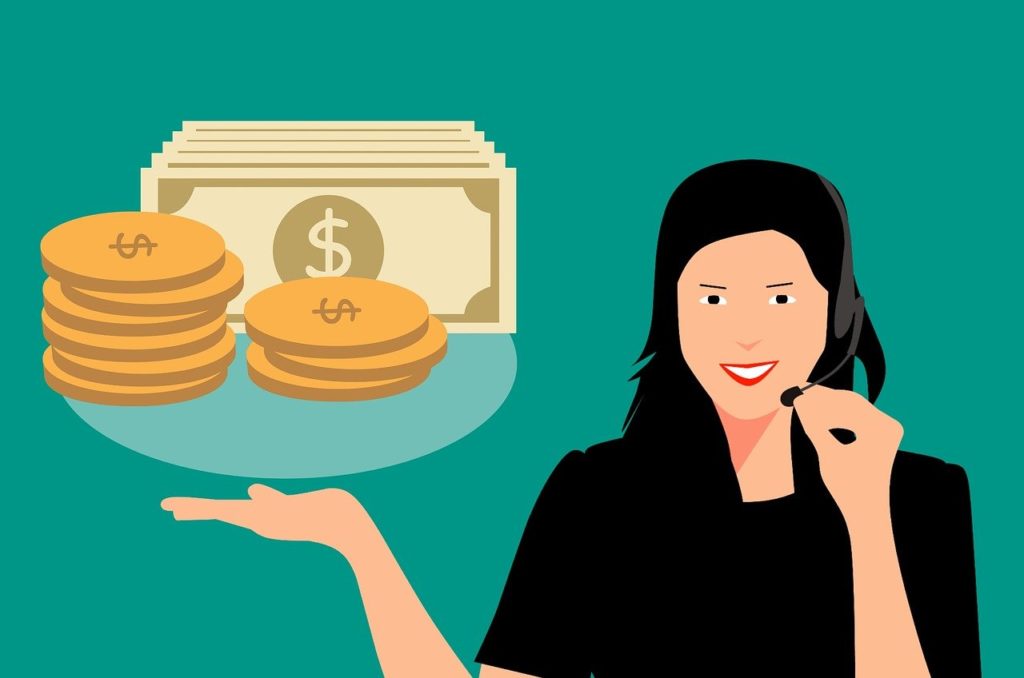 Gives you a competitive advantage: Signing more high-net-worth cases will make you more confident as a financial advisor and give you a competitive advantage over your peers. Once you have entered the HNI market and are handling a few clients in the segment, all your other clients will find your credibility more impressive.
Now that we have covered why it benefits financial advisors to serve HNI clients, let's look at the 3 rules that they should always keep in mind while dealing with them.
Rule 1: Work on short and impactful presentations
High net-worth clients have their days scheduled and priorities set. So, if you have got a meeting with one, make sure you keep your presentations short and impactful. It's all about adding value to their day so that they can trust you more.
Rule 2: Provide customization
When it comes to adding value as a financial advisor, it's all about customizing your insurance policies best suited to their individual needs. Find out from them what it is they look for? Be its liability insurance, life insurance, or legacy planning solutions; you always win when you provide them with tailor-made plans.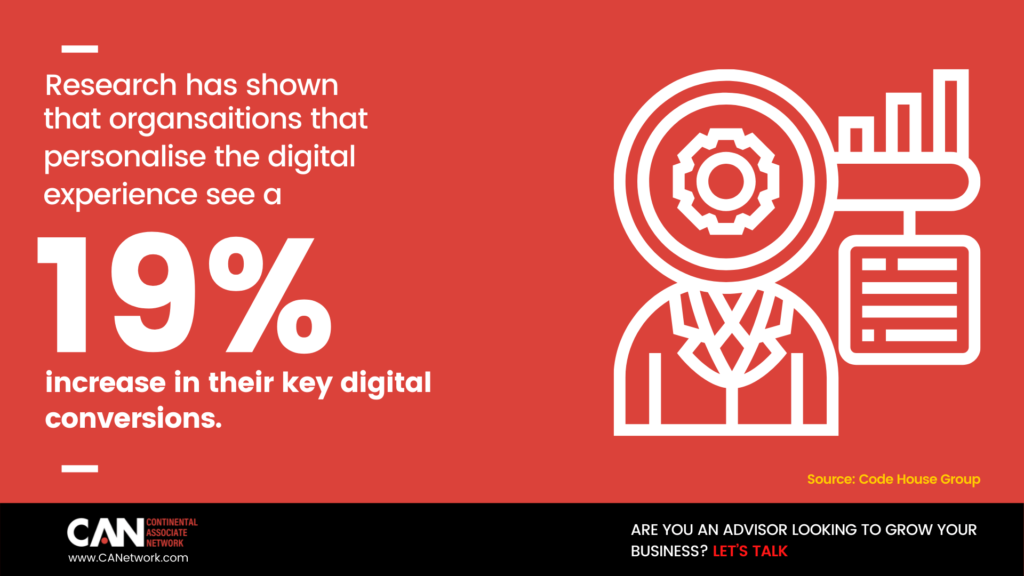 Also Read: How to Connect with High net- worth Individuals
Rule 3: Be patient
The worst kind of mistake while trying to close a high-net-worth deal is being overly eager. High net-worth clients will make sure you are worth their portfolio size, and you might have to jump a few hoops before you seal the deal. However, if you come across as impatient, they will probably take their shopping somewhere else.
We've mentioned the reasons and given you the rules. Now let's get into the strategies of how you can sell insurance to high net-worth clients effectively.
Pro Tip: Unlike your other clients, marketing, cold emails, social media, cold calls, or advertisements are not very popular with HNI clients.
1. Referrals from their professional advisors
When you make a lot of money, you generally have a team that aims at preserving all of it. These include their financial advisors, attorneys, accountants, and other centers of influence that form the HNI's core circle or a family office.
So, referrals from this circle can get you their attention. As someone trying to acquire new HNI clients, much of your efforts should be focused on the people around the HNW individual rather than the person himself.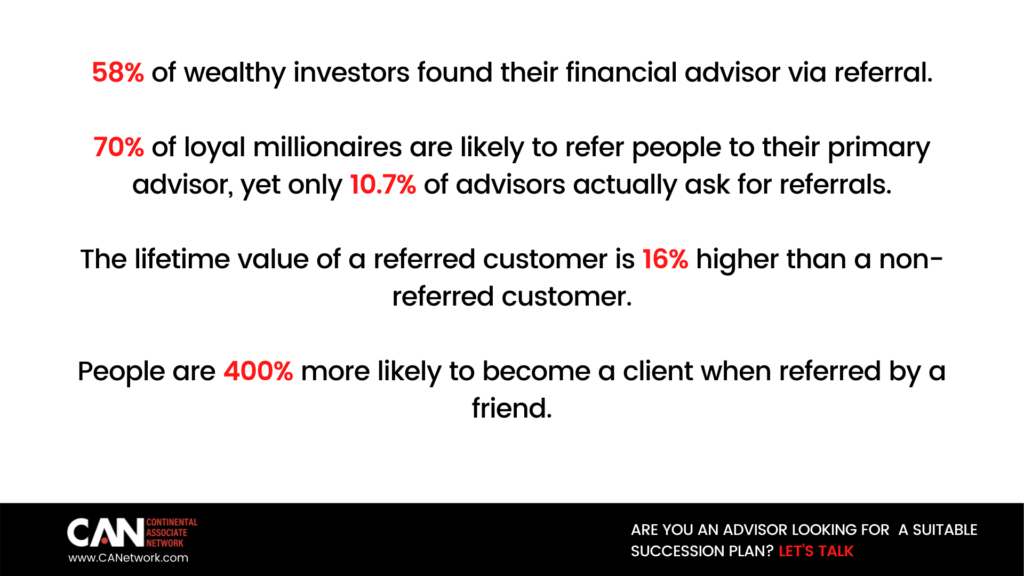 2. Direct referrals from other HNIs
If you already have an HNI as a client, getting referred by them to their relatives, friends, or business colleagues is a great way to acquire new high-value portfolios. To bring this to fruition, you must give your best to the first few HNW clients you accept and get them the profit and utility they are looking for.
Once you give them good returns, coverage, and flexibility, they might elevate you to a talking point between their peers because of your exceptional service. Also, direct referrals immediately create a sense of trust within them, making it easier for you to get new customers.
Also Read: Secrets of Closing Large Life Insurance Cases
3. Get involved with NGOs and Charitable Organizations.
For financial advisors looking to find new HNIs as clients, getting involved in NGOs and other charitable organizations that they feel strongly about is probably a good idea. Not only does it bring you closer to people who do charity (aka HNW clients), but also, you might be able to help out the organization itself.
4. Network with Historical Preservation Societies & Art Organizations
Historical Preservation Societies and art organizations like the MET or other art clubs are essentially organizations that deal with high-value historical properties and their renovation. If you have someone on the inside, then every time such organizations acquire a new high-value property for its renovation and preservation, you might be able to sell them the insurance.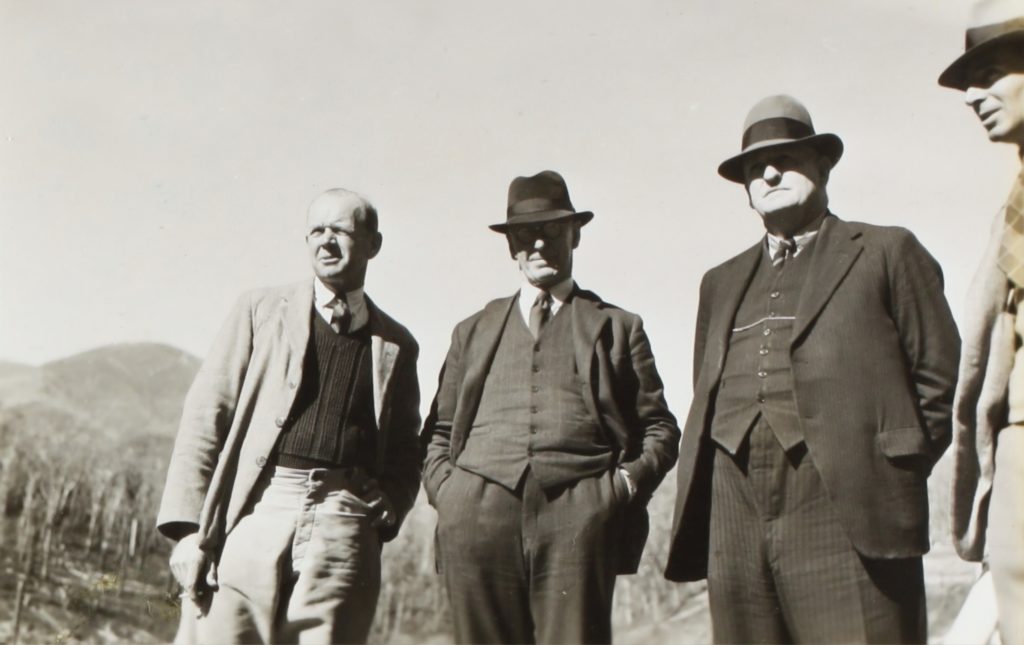 The best part about such societies is that they are easily retained for a very long time if your services are satisfactory.
But to effectively implement these strategies, you must know the similarities most HNIs have.
They are generally long-time customers
Do not concern themselves with price
Do not shop around (because they don't have the time)
Care about personal financial loss and willingly participate in risk management discussions
They want to refer their financial advisors to others to show that they have "the best."
Utilizing the above strategies can help you acquire more high net-worth individuals as your insurance clients. If you are looking for globally accepted, bespoke insurance solutions to develop high-value portfolios and expand your network, then get in touch with us.
At Continental Associate Network, we help you with all your high-value insurance needs tailor-made for your clients – from life insurance to legacy planning and everything in between!
Book a free one-on-one consultation today!