Succession planning of a family business is no easy work – there are many considerations to make on the company and the family level. One of the common questions to be answered is whether the family members are competent enough to run the family business.
If you are a financial advisor, then having this discussion with your clients is imperative right now. It will help them align the interests of the family or wealth owners with those in charge of the business management and their vision.
As lockdown relaxation is becoming a process in Gulf countries, your clients can transit to the post-covid norms of doing business and plan their succession.
However, most family businesses already have multiple generations working in different rungs of the company. Also, it is never an easy task to discuss death and succession. Nevertheless, it is essential as it can help reduce friction among members in case of a mishap.
Here are a few stats to give you an idea of the scope of succession planning in Gulf countries:
There are a total of 5.38 lac family businesses in Saudi Arabia alone, making 63% of the total enterprises in the Kingdom.
These companies employ more than half (52%) of the total workforce, a staggering 7.2 million people.
They also contribute close to $216 billion to the Kingdom's GDP.
But before you help your clients in the Gulf plan their succession, you must understand the nature of their businesses.
1. They are sophisticated investors.
Most of these family businesses operate in this region. They are also increasingly becoming international conglomerates. These businesses are valued at upwards of a billion dollars in many cases and have offices in different countries.
2. Family businesses in the Gulf are close-knit.
Due to the social, religious, and familial ties, most of these family businesses form a tight community and work with each other on different fronts.
However, only 25% of these businesses have created a robust succession plan to protect and realign their interests in their pursuit of success.
3. Saudi Vision 2030
The Saudi Vision 2030 is an initiative that aims at reducing their dependence on oil. It places great faith in these private family conglomerates to become the engine of growth for the country.
The initiative and the fact that Saudi is being positioned as a growing market since 2019 are likely to increase listings on the Tadawul – the Saudi stock exchange and further push its growth.
4. Drive for IPOs
Many of the family businesses in the Gulf are also pushing for IPOs as a way to raise more capital from international investors.
These family businesses are now looking to take the opportunity and review their current structures to figure out what aligns best with their expansion. Most of these companies will finally figure out their wealth transfer processes, likely in the next five years, after being single-handedly controlled by the Patriarch for almost three decades.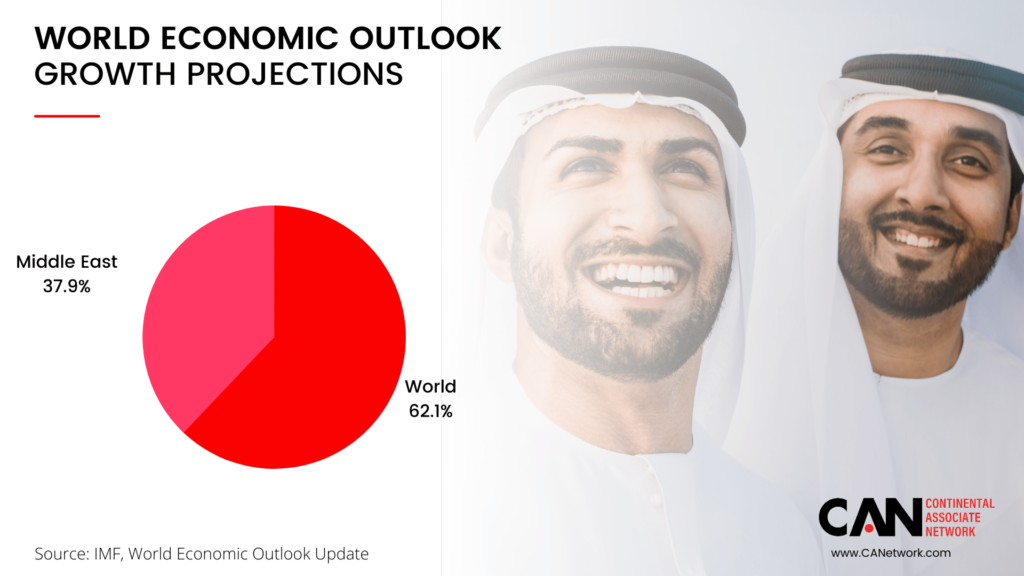 Also Read: https://canetwork.com/guide-to-discussing-market-volatility-with-clients/
What do you have to do as a financial advisor?
To help with the comprehensive succession planning of your Gulf clients, you need to initiate detailed conversations between the founders, patriarchs, and the next generation of the family.
These conversations will also involve training and building the capacity of the new generation and facilitating them to take over positions within the unique structure of business governance.
Start with a contingency plan.
As a business advisor, your first order of business is to set up robust contingency plans designed for wealth transfer. Aligning company trustees and other fiduciary providers to meet the needs of the next generation and considering Sharia laws is vital to chalk this out.
Prepare a trust structure summary.
Create a trust structure summary to help the next generation better understand the trustee's roles and responsibilities. It will define the roles and responsibilities of the trustee, beneficiary role, terms of the Trust, current trust assets, and regulatory requirements.
Discuss the aims and aspirations of the next-gen
As a financial advisor, you must also discuss the aims and aspirations of the next-gen to set up a proper wealth transfer and succession planning solution. It also helps you better explain the existing structure of the business while also understanding the family dynamics. These kinds of conversations are what will help you build the proper connection with the family.
Identify if existing structures are aligned with next-gen.
Once you have a clear picture from both sides, it is easier for you to analyze if the existing structures are well-aligned with the aspirations of the upcoming generation and suit the needs of the business model.
Also Read: https://canetwork.com/next-generation-time-for-financial-advisors-to-embrace-them/
Understanding the Role of Trust in future
Essentially, as a financial advisor, you also need to assess the growth of the Trust fund and if it can keep pace with the next gen's growing size or if it needs certain modifications.
Take a disciplined approach.
Shifting of control in a family business is not just about picking the successor but rather an all-encompassing decision. It should include a plan to protect and grow its reputation and ensure knowledge transfer for proper functioning in the years to come.
Family businesses are transparent that choosing the fitting successor is the most crucial piece of the wealth transfer puzzle. To help your clients choose better, you have to ask them to consider the company's historical foundation, family values and identifying a passion for the business.
Helping them choose wisely
Many cultural conventions are depending on the particular society regarding choosing a successor for a family business. The most prevalent among them is primogeniture or passing on the mantle to the first child.
It can often become difficult for your clients to bypass such conventions. Nevertheless, as their advisor, you have to make sure they make the right choice.
If you are interested in securing tailor-made succession planning solutions to suit the needs of your clients, which are globally accepted and adhere to Sharia Laws, contact Continent Associate Network. We can assist you in creating the right succession plans for your Gulf high-net-worth clients.
Book a free one-on-one consultation today!