The Indian diaspora outside the nation is spread across several countries. Among these, the United Arab Emirates is one of the most common second homes for Indians, with a total population of around 35 lacs.
Therefore, while planning their finances living abroad, Indians are often faced with a dilemma; should they invest in dollar-denominated life insurance and financial products? Or should they send back their money to the subcontinent and try investing in some local business, life insurance, or fixed deposits? The emotional attachment to their motherland makes it a difficult choice.
However, when one pays close attention, it is clear that investing in dollar-denominated life insurance options is a much safer choice. In the past few years, the US dollar has gained increasing value against the rupee. The Indian currency's average yearly depreciation is around 5% annually.
Therefore, more NRIs must choose to diversify with more dollar-denominated life insurance products in their portfolio. Why?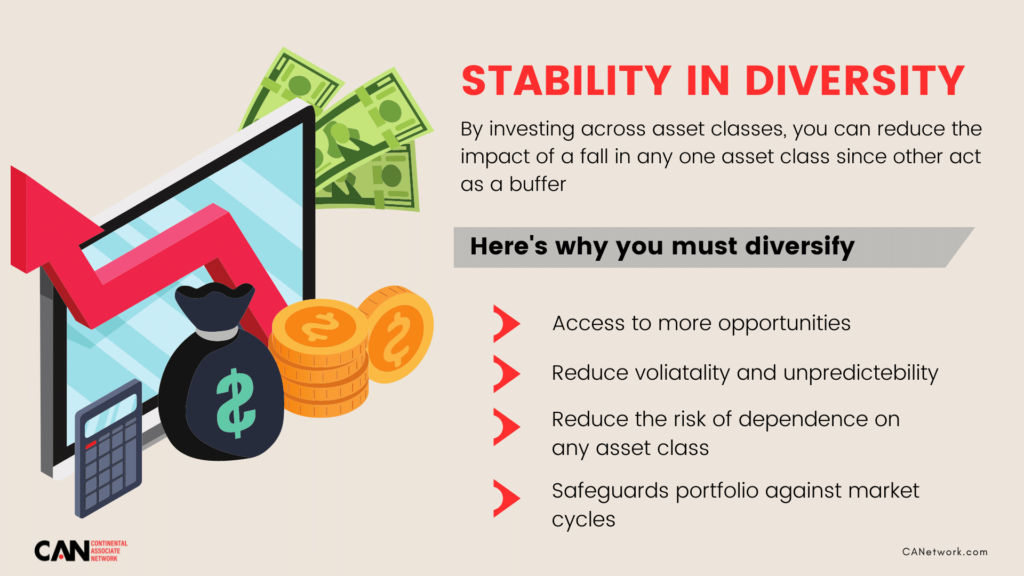 Portfolio diversification is a proven strategy against risk. Because of the fluctuations in the market, investors should ensure that their investments hedge the others and control losses if things go wrong. Minimizing risks and maximizing returns is the reason why your portfolio diversity is so important.
Utilizing the stability of the dollar against the volatility of the Indian Rupee
How much difference does it make?
Let us consider the following example. If an investor had bought an insurance plan of 1 crore Rupees in 2011 when the dollar price was around 44, their total worth would be a little more than USD 226,000.
However, with the fall of the Indian currency, the current exchange rate would value this policy at just USD 136,444 today – almost a USD 90,000 fall!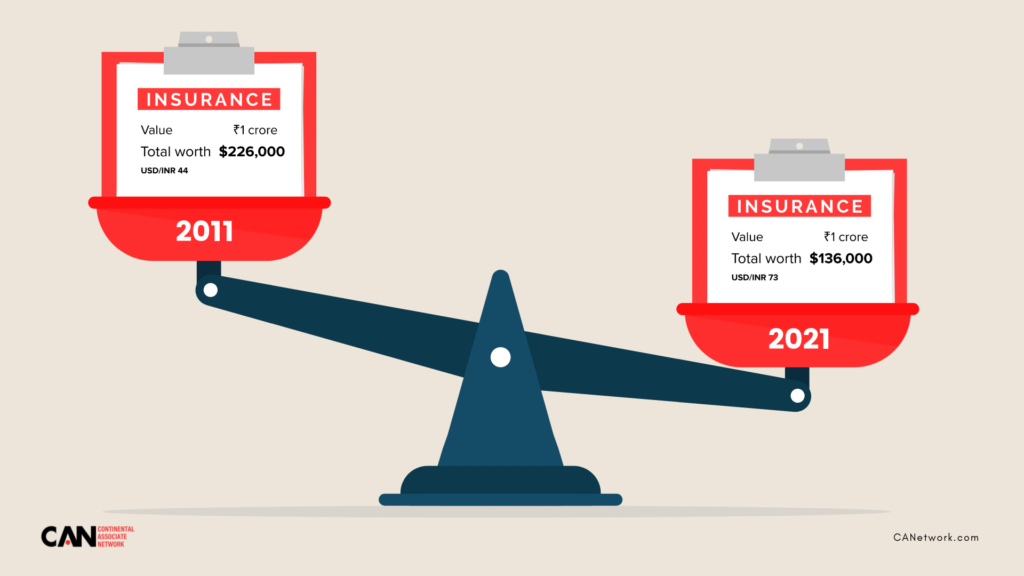 In contrast, if an insurer had bought a dollar-denominated policy of the same amount simultaneously in 2011, their numbers would have reached a whopping value of over 1.6 crores.
And it isn't just the massive difference in value. Dollar-denominated investment products are also easily commuted to anywhere in the world. For example, many of the insurance plans offered in the UAE are held offshore. It means that insurers can get coverage overseas while traveling or if they decide to shift somewhere else permanently.
These investments are not even in the purview of the traditionalism of Islamic finance and Sharia Law. In today's age of constant fluctuations in the market, dollar-denominated investment products can become the hedge you need to protect your investments.
The 2008 financial crisis has left the world trying to recalibrate the idea of not allowing this to happen again, and the regulatory landscape has changed over the years.
While many have called for deregulation, investors are still skeptical. They are unsure about investing in unstable currencies in emerging markets, fearing that they might not end up being a profitable venture. On the other hand, the dollar has stood the test of time.
The currency has never been devalued, nor has it been refused by any other country. It is an open secret that the US dollar is the unofficial currency of our world and makes around 60% of foreign reserves in most reputed central banks worldwide.
This stability and transportability of dollar-denominated investment products have ensured a faster claim process across the globe. Since these investment products are primarily safe from fluctuations and devaluing, they are processed faster anywhere globally with a seamless payout system.
Insurance companies based in the United Arab Emirates are known for their various products and are pretty experienced in dealing with insurance payouts overseas. In fact, most of their critical illness products are also considered investments with dual benefits – risk cover and maturity endowment.
Now that we have more or less established the differences, here's a look at some of the advantages that come with green dollar bills.
More broadly defined scope of critical illnesses
Any health or life insurance is only as strong as its weakest link. It means that every investor needs a plan covering a broad range of conditions, thus ensuring seamless payouts in case of emergencies.
Better access to high-quality medical care
In many ways, having dollar-denominated insurance almost always ensures that you get high-quality medical care anywhere in the world. As mentioned above, dollar stability and friendliness in foreign countries ensure that you are always a top priority wherever you travel.
The dollar is the gold standard
There is no denying that if you were to make a difference for your family's financial future after you, then the dollar is the gold standard to live by today. Its global acceptance and stability make it the best currency for all long-time investment products.
Be it life insurance, mortgage insurance, or education for the future; if there is one thing both financial advisers and investors can bank on, it is the dollar.
These are the primary reasons why the Indian population living abroad, especially in the United Arab Emirates, must consider investing in dollar-denominated products. The advantages in the long-term are unquestionable, and frankly, it is the more intelligent choice to make.
How can you get access to such premium solutions for your clients?
With CAN's exclusive Global Partnership Program, you get access to 20 exclusive Preferred Insurance companies and more than 50 carriers worldwide. Our aim is to empower professionals serving High Net Worth Individuals with exclusive International Life Insurance and premium financing solutions.